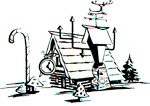 Santa's Village Shop
Santa's Village Memories for Sale
Santa's Village takes great pride in presenting the book that commemorates the Dundee Santa's Village in Illinois. It's written by the last Santa Claus of the Santa's Village parks, and his historical knowledge of all the parks will delight you with insidghts and memories alike. Get your copy of Santa's Village here.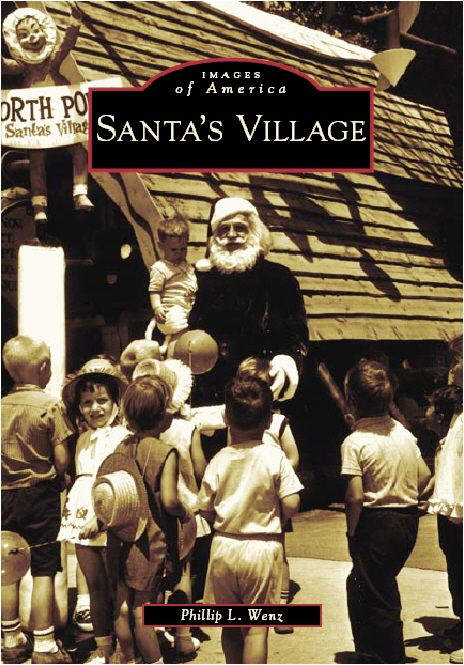 Images of America
SANTA'S VILLAGE
PHILLIP L. WENZ
Since 1959, Santa's Village in Dundee, has entertained millions. The park was born of a man who as a child had no real Christmas. Glenn Holland grew up in California during the Great Depression. His parents died by the time he was 18 years old, leaving him to care for his younger sister. As a father, he tried to give his own children the type of Christmas that he only knew in his dreams. In the early 1950s, struck with inspiration, Holland sat at his kitchen table one day and started to sketch his idea for a Christmas fairyland where all the magic of the holiday would come to life: Santa's Village. Holland and general contractor Putnam Henck built three Santa's Villages, two in California and one in Dundee.

Phillip L. Wenz is the Dundee Park's resident Santa Claus and official historian. Besides his duties at Santa's Village, Wenz has been seen in numerous televised parades and national holiday events. Utilizing his personal collection of pictures, memorabilia, and rare park photographs, readers can once again reminisce about the fun of Santa's Village throughout the years. It is all here, the Christmas Tree Ride, the twirling Snowballs, Santa's House, and the Frozen North Pole.
The Images of America series celebrates the history of neighborhoods, towns, and cities across the country. Using archival photographs, each title presents the distinctive stories from the past that shape the character of the community today. Arcadia is proud to play a part in the preservation of local heritage, making history available to all.
Sponors of Santa's Village:
Christmas Kids - a delightful website full of historical information about Christmas.